Cumhuriyet Advertising Office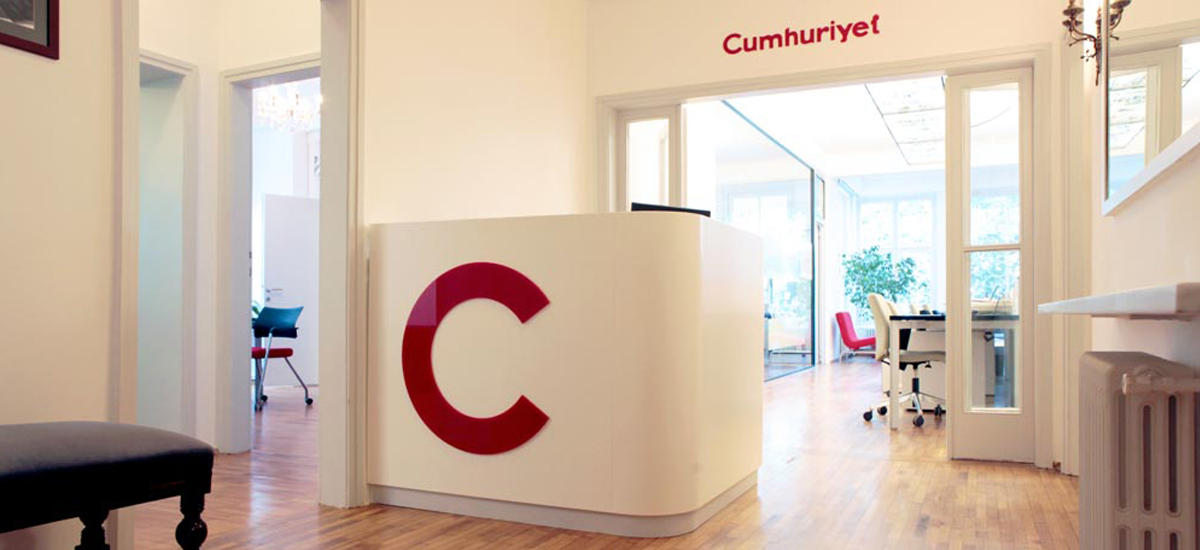 2014, Istanbul – Interior, facade and landscape
And historical apartment designed in 1950 by Sedad Hakkı Eldem was restored to be used for a contemporary corporative office, taking care to not affect the original architectural quality of the space.
The original salon is divided in three spaces by transparent glass partitions, so now it becomes an open office for the sales department, a meeting room and the manager's office. For the three different rooms, balconies and resting spaces are created to provided the maximum comfort for workers and visitors.
Taksim, İstanbul 271 m²
www.cumhuriyet.com.tr
Team
Project Team: Meydan Architecture (Hakan Sakarya, Jose Manuel García Torres)
Photographs: Meydan Architecture
Lighting Design and Production: Meydan Architecture
General Construction Modifier and Painting Works: Adem Şenel and team
Electric System Works: Sağlam Elektrik
Marble Works: Bahri Demir
Glass and Mirror Works: Engin Cam / Rıza Engin
Wooden Floor Restauration: Mustafa Bulut ve ekibi
Furniture Producer: Konak Mobilya
Couch Manufacturer and Restoration: İlyas Yaman
Curtain Manufacturer: Başak Perde
---
---