Kasımpaşa Studio, Istanbul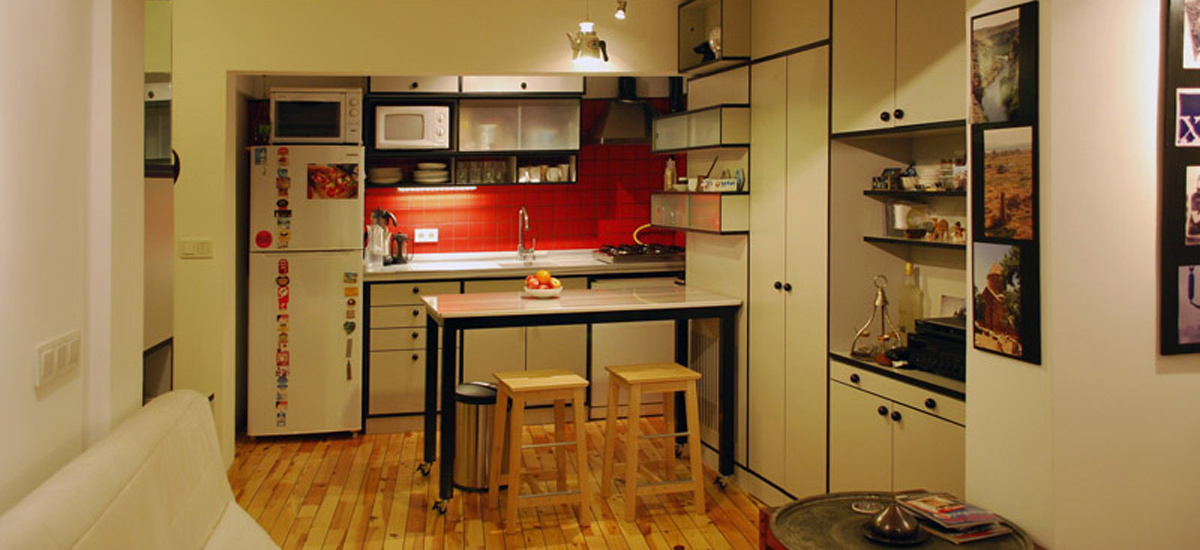 2012, Istanbul – Basically we created a Studio Flat which has an open kitchen, a surprise/ multipurpose storage area and a living space. The flat is located in Kasımpaşa neighborhood and has a nice Haliç (Golden horn) and Galata Tower views.
The Studio surrounded by integrated custom made furniture, warm wood floors and Marmara marble, and serves to the users needs and interests.
Kasımpaşa, Beyoğlu (İstanbul) 45 m²
Interior Architecture
TEAM
Project Team: Meydan Architecture
Lightening: Harm Burfeind
Photography: Emre Dalak, Meydan Architecture
Wooden Floor and Furniture Works: Konak Mobilya / İsmet Konak
Marble Works: Kurtuluş Mermer / Engin Kurtuluş
Marble Supplier: Onset Mermer ve Doğaltaş / Erhan Bilkay
Metal Painting Works: Tekdemir Elektrostatik Boya
Metal Works: Davut Doğrama
Water Plumbing Works: Ümit Yılmaz
Combi Boiler and Natural Gas Works: Özpınar Doğalgaz / İzzet Öğütçü, engineer: Turan Sümer
Electric System Works: Görgülü Yapı ve Elektrik / Erkan Şen, Ahmet Karanfil
Glass (showercabin) Works: Engin Cam / Rıza Engin
PVC Carpentry Works: Dinçpen
General Construction Modifier and Painting Works: Adem Şenel ve Ekibi
---