CEMGRA House Catalog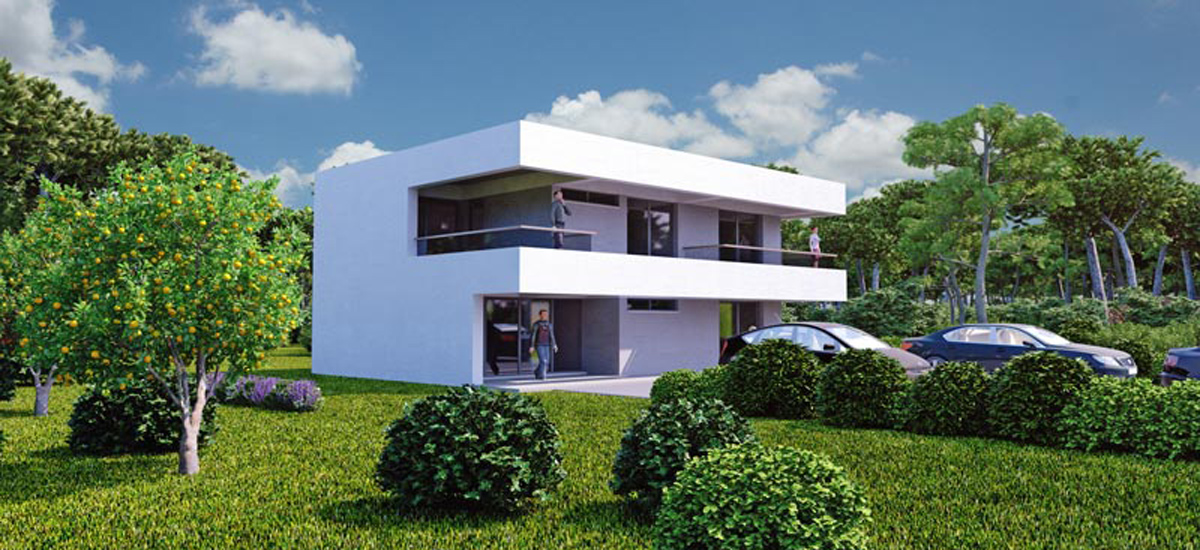 2014, Croatia – CEMGRA is a program designed for land owners, offering house design and construction of family houses with maximum pleasure and comfort. Three different alternatives of houses according to the needs of the customers.
CX10: The house adapts to the different topographical situations and smaller narrow plots in already built-up areas of the settlement. Compact volume is made by simple lines with a large covered terrace on the ground that "draw in" surrounding area. In the summer, by opening glass walls one creates a continuous living room with plenty of light and air. Upstairs are two bedrooms with bathroom and balcony and a working studio that easily transforms into a third bedroom. Walkable green roof, offsetting a small area of the plot, provides storage for solar panels or mini wellness.
CX11: The house is predominantly urban in character with a large covered terrace on the ground floor and on the first floor. Flexible floor plan allows a variety of options and individualization of space. Flat roof can be used to set up an integrated photovoltaic system or as a recreational green roof or a combination of both.
CX12: The house has a traditional volume and design customized to traditional environment and meeting some requirements of urban planning. The concept of home is introverted, intended for family and rental housing. The 60 m2 of closed area on the first floor are arranged in three bedrooms, studio and two bathrooms. Large surface sloping roof allows to set a number of solar panels.
CEMEX Croatia
CX10 164m²,CX11 256m²,CX12 208m²
http://www.cemgra.hr/#/
TEAM
Project Team: Marko Lipovac (URBANex d.o.o.), Jose Manuel Garcia Torres (Meydan Mimarlık)
---