Stari Grad Square Renovation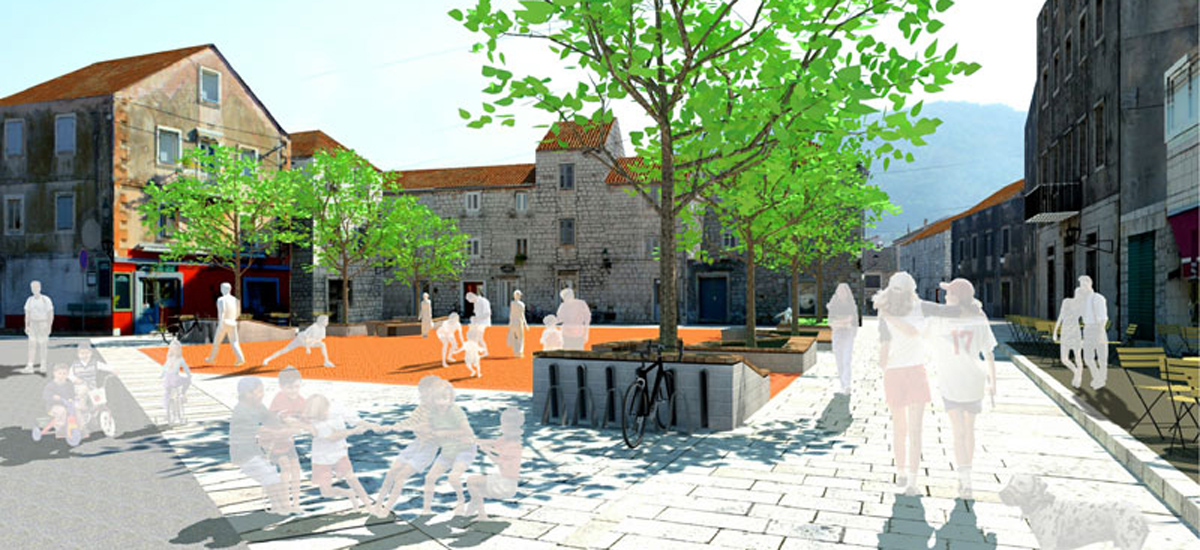 2011, Hvar (Croatia) – The former parking lot in the city center of Stari Grad, Croatia, is transformed to a citizen friendly town square.
In view of new functions for the space the center of the square has been left open. The empty space is framed by a few trees, which provide seating possibilities.
Additionally channels to drain the rainwater in the outer walls are installed. Since bike traffic is busy in the city, bike parking racks are put up.
Stari Grad, Hvar (Hırvatistan) 986 m²
Customer: Stari Grad Municipality
TEAM
Project Team: Meydan Architecture, Murat Er
---