Habitat Coffee & Donut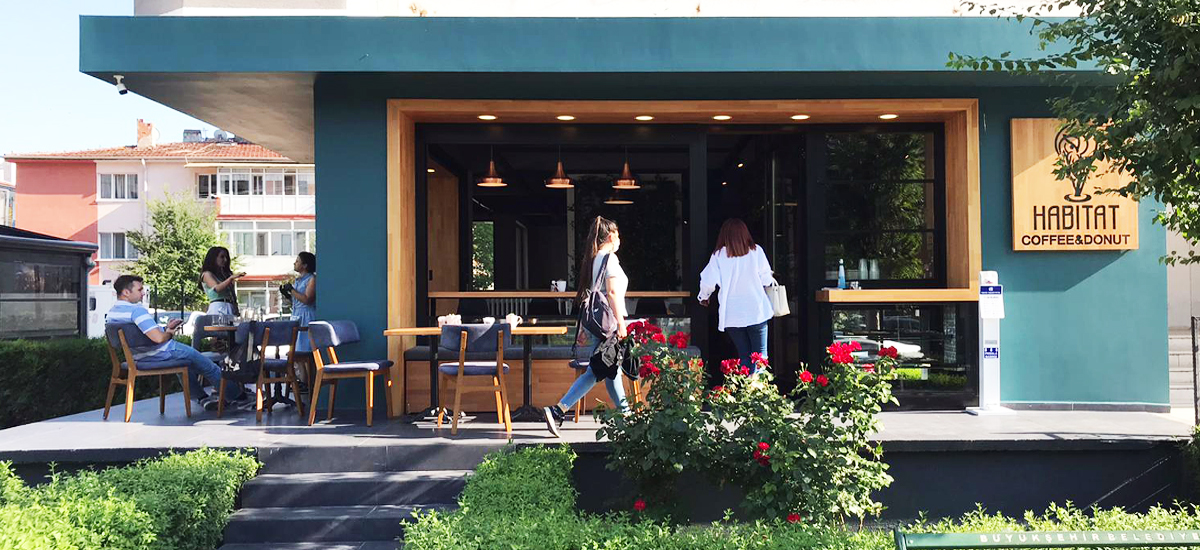 2020, Odunpazarı, Eskişehir – Designing and preparing application projects for the shop located on Hasan Polatkan Boulevard in Eskişehir Odunpazarı to serve as a waffle – donut cafe.
In the design, the bar part of the cafe was created by considering the front facade and a showcase was created and an opportunity was provided for take-away service. The front facade window joinery is pulled in and the seating niche is designed here.
Different seating options in the terrace, entrance and rear sections are created for activities such as resting, working, eating and drinking.
In general, beech solid board material with varnish surface protector is preferred for the facades, fixed and mobile furniture.
100 m²
Odunpazarı, Eskisehir
TEAM
Project Team: Meydan Architecture (Doruk Karagöz, Jose Manuel García Torres, Fatma Chatzigkene)
Photos: Meydan Architecture
Practitioner: Berfin Decoration
Carpenter: Yaprak Furniture
Joinery: Köroğlu Cam
---