Turkish House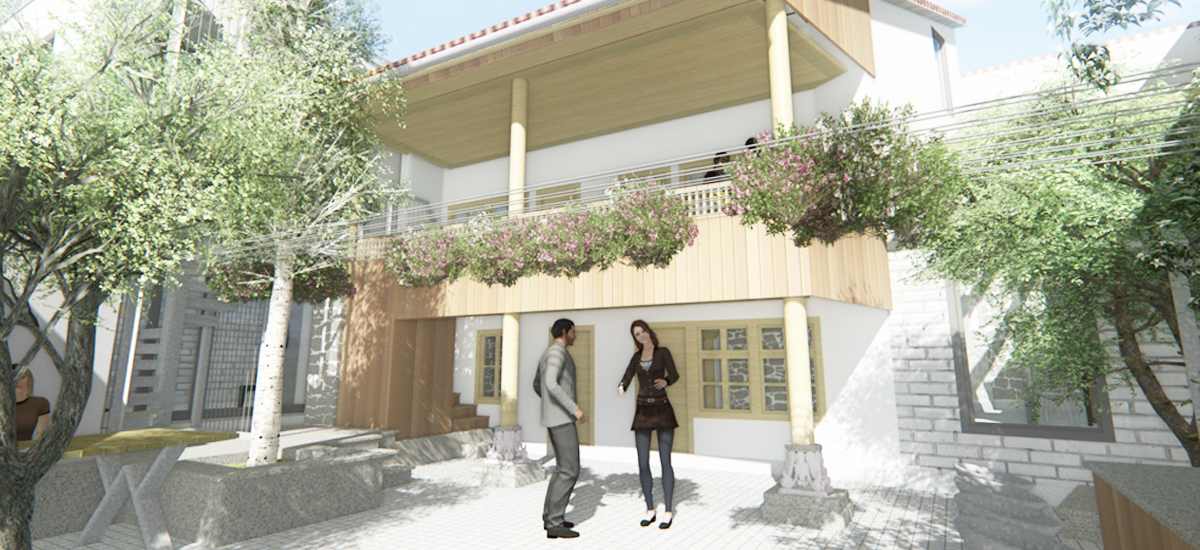 2017, located in İzmir – Bergama district and registered as 2nd group cultural property that needs to be protected; this restoration project is designed in line with the new functions of the spaces and user needs.
In line with the user request, the building is intended to be a residence that can meet the needs of international guests, where workshops are held from time to time. These data were taken into consideration while giving new functions of the spaces. As a restoration and design approach, a structure that provides ecological and economic sustainability is targeted. The teaching technique of the building has been emphasized and the construction technique has been made visible for this.
Structure; It has undergone many changes since it was built. As stated in the restitution project, the structure has been examined in 3 periods, and each period has added value with its own use of technique and materials. Metal stairs and structures proposed to be added to the building in the restoration project are also intended to reflect today's technology. These attachments have detachable details and can be easily detached from the structure. Thus, no trace was left in the building. The metal staircase in the courtyard also functions as a structure that the hanging can be attached to.
The terrace reached by the staircase and thus the vine is the terrace of the reinforced concrete structure added in the 3rd period and reflects the characteristics of its period. The Acropolis view, which can only be seen from the terrace, completes the connection of the design with the past. Photovoltaic solar panels are planned to be hung on the southern facade of the metal staircase in the courtyard. Thus, the electricity requirement of the house was solved in an environmentally friendly way.
Granite coating is used in the courtyard, on all ground floors and on the terrace. Using granite, the local material of Bergama, instead of products exported from other cities or countries, both reduced the carbon footprint of the design and contributed to the economy of Bergama. The wood, which has been damaged too much to be used as a leftover flooring or under-tile board, has been evaluated with the necessary chemicals after being used in the railing and courtyard entrance door. Again, it was suggested that damaged tiles that could not be used on the roof were used as warp in the courtyard walls. Thus, the material was recycled.
118m²
Bergama, İzmir
TEAM
Project Team: Meydan Architecture (Jose Manuel García Torres, Doruk Karagöz, M. Betül Turan, Yusuf Arıcı)
Photos: Meydan Architecture
---