Daisy Girls Fair Stand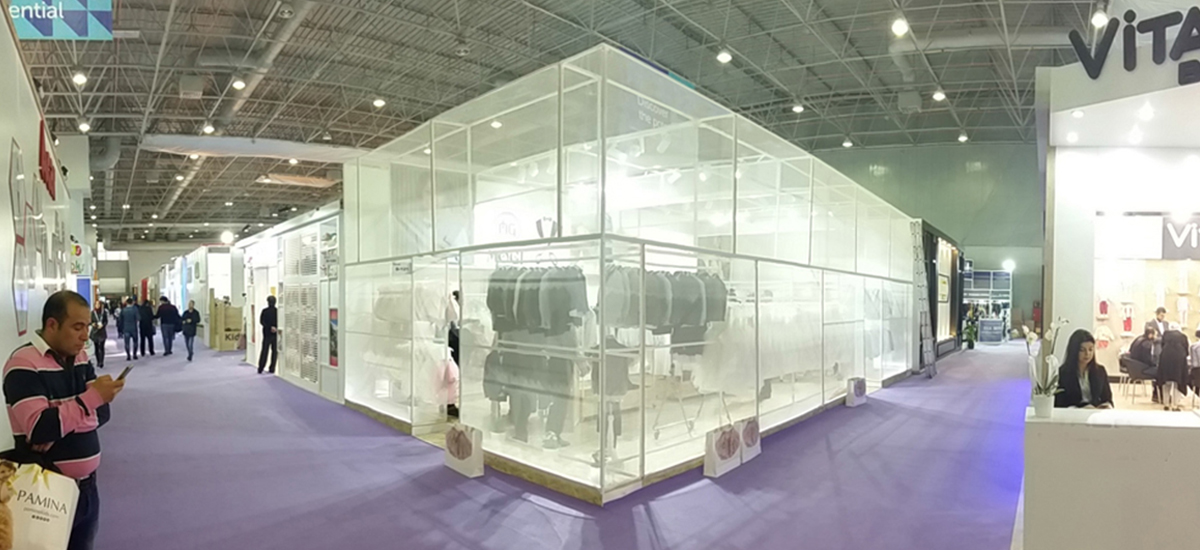 2018, CNR Istanbul – Fair stand project. Fair stand design and application project with an area of ​​50 m² for children's clothing and textile fair.
Fast installation and dismantling, the same materials can be used again for later fairs after disassembly; Sustainability, lightweight portable materials, being economical, enabling overseas transports, being aesthetic, functional and modular, the design was developed and implemented by remaining true to all these principles. With the help of tulle curtains stretched to the module frame formed by the corner plastic connections of the electrostatic aluminum thin box profiles, the profile remained stable and a stand was formed by the interlocking of the modules.
The covering material of all modules of the booth has been chosen with its being a textile fair, the raw material of the children clothes to be exhibited is generally tulle and its lightness, semi-permeability feature. With the material that gives both opacity and transparency, it is aimed to increase the power of attracting the customer into the stand. Installation and disassembly in a few hours has been successful in terms of workforce efficiency.
İstanbul, 50 m²
Team:
Jose Manuel Garcia Torres, Doruk Karagöz, M.Betül Turan, Yusuf Arıcı
Installation: Mustafa Avcı
Aluminum Supply: Utkan Star
Electrostatic Paint: Tokdemir
Furniture: Konak Mobilya
Tailor: Mustafa Şengör
---